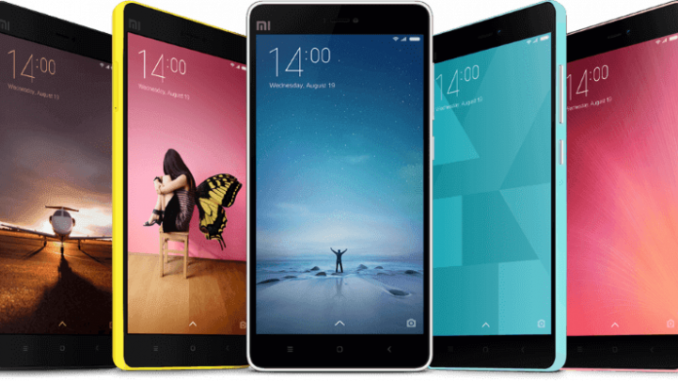 Undoubtedly, smartphones have become the most important part of our daily lives. Most of us can't stay 12 hours without our smartphones. However, different people have different needs for smartphone. While some users are very passionate about camera specs, others need a solid processing device.
The Chinese production giant, Xiaomi, is one company with all the smartphones you may need, whether low, medium, or high. If you want to own a complete Xiaomi smartphone or replace your existing device, you will need really good suggestions. These suggestions may not be helpful to you personally, but your friends, sister, mother, or grandfather may find them helpful.
Here we have talked about the operating system, your budget, camera details, screen size, and processor, and how you can buy it with discounts, including coupons for buying Xiaomi smartphones. Here come to you tips for buying your next Xiaomi Smartphone.
Low Price – Good Features:
Price is a very important factor you can consider when buying a smartphone. Xiaomi smartphones are not so expensive. Even its latest phone Xiaomi Mi5 is almost $400. It's the nature of the business that it is better to sell products of $100 to 1000 people instead of $1000 product to 100 people. Your product must have less cost and valuable features.
Xiaomi can sell the same smartphones with good specifications at lower prices with coupon codes. Some brands like Samsung sell for almost double the price. Xiaomi sells its product directly to consumers through online stores with multiple deals and coupons for Xiaomi smartphones.
There are no offline stores. No Distributors.
No additional costs.
Xiaomi has its policy that they cannot spend their money on product advertising.
From existing happy customers and sell it online by offering Xiaomi smartphones discounts codes. This policy saves a lot of money that enables them to sell their products and smartphones at a very low cost.
Build Quality and its Premium Hardware:
Low prices never describe the quality of Xiaomi phones. People think that price is low, so the quality and hardware will be cheap, but Xiaomi offers the best quality and hardware even with the low prices.
We see the prices of products and consider that their processors will be cheap too, but Xiaomi smartphones contain Snapdragon processor, which is considered the best processor for smartphones. Build Quality – even the casing and inner-outer covering of mobile is of the best material and quality. I have downloaded my Redmi 2 many times from a good high back.
Amazing Camera:
As mentioned before, they use the high and best hardware. The camera module is no different. Including its high affordability, it also has a very amazing and high-quality camera. Even the $100 Redmi 2, considered the best camera phone in the price range, can take amazing photos and record videos at 1080p resolution. Its latest smartphone Xiaomi Mi5 also has the Optical Image Stabilizer you usually get on expensive smartphones.
MIUI – The Most Customized OS for Android:
Xiaomi, founded in 2010 by former Kingsoft CEO Lei Jun, was launched as a software company, providing a custom version of Android, MIUI. MIUI has gained a lot of popularity and has been shipped to many smartphones online by giving Xiaomi smartphones discount codes for their customers. The Xiaomi smartphones have so many unique features that other Android phones do not have, and they introduced their first advanced system hardware in 2011 with MIUI. MIUI has always been Xiaomi's core product and power.
Better Reliability:
As mentioned before, I'm greatly impressed by their high-quality hardware. The Redmi 1S, my friend, had been using for almost 2 years, was still running without any problems. I did not go to their service center for after-sales service because I never needed it. You probably won't face hardware problems unless you find a defective unit.
However, if you still need the service, service centers provide repair services with coupons, which are increasing in value. If it is a software problem, you can easily fix it at the official MIUI forum.
No Bloatware / Removable:
The developers and makers have already installed some applications, which cannot be removed. It is irritating and a waste of space to have extra and useless apps. They take more memory more RAM. We can call it Bloatware. Xiaomi phones come with a few pre-installed apps like Music app, very powerful and other basic apps like Browser. Notes are very useful. So, simple Xiaomi smartphones do not have any bloatware. They only have a few basic and important apps installed in them.
Conclusion:
So here are a few things you should know before buying Xiaomi smartphones. These are very advanced and low-cost smartphones with excellent features. Anyone can easily buy them due to their prices.
Reading more: https://keepwide.com/y2mate-com-review/