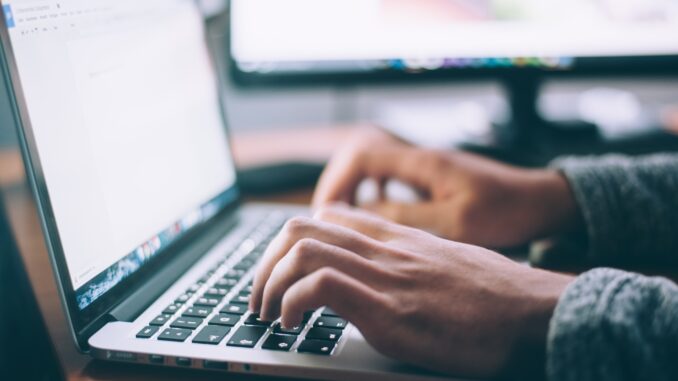 When it comes to data integrity and security, the PDF format is without a doubt the finest option. However, many Eudora users prefer to convert Eudora mailbox to PDF format for mobility and data backup purposes. We'll walk you through the process of saving Eudora emails as PDF in this blog.
As we know PDF file can be transfer and accessed everywhere. Along with that, it also provides security option to mailbox data in the form of Password protection.
Moreover, there are two methods why which we can solve this problem. We can either use the manual method or use an Expert solution to ease out our worries.
First let's talk about solving this issue manually. Then, we will discuss about the expert solution later on in this blog.
Manually Convert Eudora Mailbox to PDF File Format:-
The manual method is really easy to utilize and users can sure make use of this manual method to convert Eudora mailbox to PDF. Follow these steps below to begin with the process:
1. Firstly, Open Eudora email client on your System.
2. Then, select a particular message to import.
3. After that, go to file tab and then, click on the print option.
4. Select the Microsoft print to PDF option and click OK.
5. Enter the file name and save it.
Drawbacks of the Manual Method:
Although manual methods are absolutely free, they are not fully safe. After the operation, there is no guarantee that your data will remain the same. As a result, users are unable to export files in bulk.
Furthermore, the manual technique cannot be used to batch export Eudora emails to PDF. Using these manual approaches might potentially damage files and cause users to lose their data.
Aside from that, for domestic users, the entire manual technique might take a long time, especially if they have no technical expertise of the process.
Since we've discussed the many manual techniques, there are a number of commercial and professional solutions that can assist users without putting their data hierarchy at danger, and the outcomes are guaranteed.
Expert Solution to Export Eudora to PDF File:-
Here is a Professional method to help you out in this problem. There are many great third-party software available. But, in this case Best MBOX Converter would be the right choice. Therefore, it is really easy for anyone to access this software. In mere seconds, the whole process will be done.
Steps to Save Eudora Emails to PDF:-
1. Firstly, run the application on your system.
2. Then, go to Add file tab.
3. Choose Eudora along with the default profile configured option and then, hit next.
4. Select the identity who have emails that you want to export to PDF, then hit on the process button.
5. Select the file who has .MBX extension to it to preview the emails.
6. Select the export tab and choose PDF as your saving option.
7. Select advance settings options and set advanced PDF options accordingly.
8. After that, press the save button.
9. Choose the file naming option as per your requirement.
10.Therefore, choose your desired destination and then click export button to start the process.
Key Features of the Software:
1. This Eudora Converter tool can batch export multiple Eudora emails with attachments to PDF format.
2. Furthermore, Maintains the originality of the Eudora Data and also keeps the email structure same after the process.
3. Users can use advance options to set margins on the PDF and it's size according to their requirement.
4. Moreover, This utility works evenly with all the versions of Windows OS. It supports Windows 10, 8, 9,7, 6 and Windows XP and so on.
5. After the procedure is done, this tool provides users an export report associated with the export process.
6. Both technical and non-technical users can use this tool without worrying about anything. This tool is created with simple yet modern graphical interface that is easy to access for every user.
Conclusion:
We've detailed how to convert Eudora Mailbox to PDF using a professional solution as well as with Manual Solution in this blog. Despite the fact that Eudora is no longer under development, it is still widely used as a primary email client.
Batch exporting Eudora emails to PDF is not feasible using the manual solutions. As a result, using the Expert solution is the best and only viable remedy. This application can convert Eudora mails to PDF files in bulk, including all attachments.